ABOUT TECHNIARTS ENGINEERING
Bringing the Future into the Present
TECHNIARTS began in anticipation of the future. We foresaw startling new
developments in communications systems - developments that would forever
alter the way people exchange information with each other.

We opened our doors for business back in 1967. We began as a small group of sight and sound engineers dedicated to serving industry and government. Our goal: to mold the exploding technology into sophisticated, flexible video/audio systems that would answer the demanding communications needs of government and industry leaders.
During the next four decades TECHNIARTS secured its place on the forefront of video technology, winning a reputation for leadership by building some of our country's most advanced video and audio systems. And although we have grown many times in size and scope since our inception, our dedication to quality and individualized customer attention remains unchanged. Augmented by forty-four years of unmatched video engineering expertise, that dedication is renewed every day with every new customer.
---
Understanding the Reach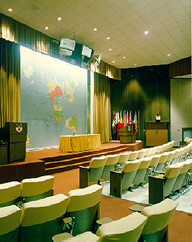 The concept of modern communications embraces a widely disparate universe. TECHNIARTS prides itself on client consultations that help determine exact communications needs. Our refined assessment capability includes an in-depth look at the user's objectives, both present and future, and a careful examination of how best to meet them within the allocated budget.
In determining precise needs, we look not only at the equipment requirements but also at space and manpower considerations. We understand the critical nature of acoustics and workplace geography. Our focus on environmental parameters translates into architectural accountability, comfort, and workability.
The number of people that can be devoted to operating a system and their level of expertise are equally crucial factors to the ultimate success of any sight or sound system. A TECHNIARTS design carefully blends the appropriate technology with the optimum use of available human resources.
---
Knowing the Mix
The equipment marketplace can overwhelm even the most knowledgeable user. As specialists in the field of video and audio technology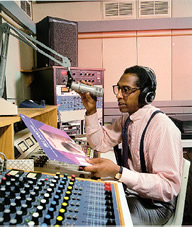 , we've spent the past twenty years evaluating the universe of equipment mix. We have observed every innovation in hardware and traced it through a variety of scenarios. We regularly analyze equipment on the component level to assess design integrity and performance values. We know what works and what doesn't. So, when we design a system, we do it with a firm grasp on which products among the vast array available can best satisfy our clients' needs.
We operate on the principle that equipment quality and reliability need not translate into more money. What we're interested in is on-going performance. By looking at total system requirements, we can evaluate a particular component in terms of how well it will answer our client's needs over the long term.
In the face of prevailing gadgetry and trendiness, our unyielding scientific approach serves our client's well. It guarantees the highest quality of componentry designed into the most cost effective interface. And it has gained for us a client list that includes some of the country's most respected leaders in government and corporate video communications.
---
Engineering with Precision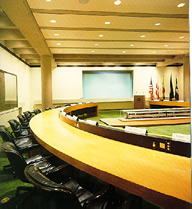 Turning design blueprints into functioning systems requires specialized video engineering expertise. A TECHNIARTS built system is engineered first in our own plant. Components are subjected to hours of analysis and testing. Complex systems with intricate interfacing are pre-assembled in our studios where relevant control room specifications are simulated. During the building process, we monitor the hardware's performance carefully, engineering solutions to problems of electronic compatibility that come with every unique mix of equipment. When custom interface units are needed, we build them in our own laboratory. Before a system leaves the TECHNIARTS plant, our clients know that it has been built to meet every detail of its design criteria.
---
Installing for the Long Term
Once we've designed a system and engineered it in our own plant, there's no group better equipped to install it than we are. Ongoing communication between our Engineering Division and our Installation Division means that the system goes in the way it was intended. On-site decisions based on the realities of building configuration and materials are made in the best interest of the design and the user.
The TECHNIARTS team has executed some of the most demanding video installations in the country. So we bring to each new project a craftsmanship honed on years of answering the specialized needs of video systems. Time and again we have been called upon for systems that, because of their critical importance, must be failsafe. And time and again we have responded to the challenge with systems that are.
---
Training for the Future
Your engineers and technicians are as integral to your system as the hardware. It's our job to make them comfortable with its operation so they can put it to work for you. Our training team brings together people from every aspect of the system's designs and installation to formulate a program that will most effectively put the users in control of the resources that are available to them. With a TECHNIARTS system comes the assurance that the users will know how to make it work for them to its full capacity.
---
Following Through to the Last Detail
Maintaining the Standard with Continued Service

Because we understand the importance of uninterrupted performance, our systems are designed and installed to be as low maintenance as possible. To keep the system working at its optimum, we provide preventative maintenance as an ongoing service for the life of the system. Our fully equipped testing and maintenance laboratory insures that our systems are aligned, balanced, and equalized with precision. And our ongoing support network keeps them that way twenty-four hours a day.
---
A Total Perception
What is most valuable to our clients is the fact that TECHNIARTS has developed over time a unique appreciation of the total communications environment. We are a team of video/audio specialists whose combined expertise provides the user with a single source for comprehensive services. Through the integration of our design, installation, maintenance, and training departments, TECHNIARTS produces the finest turn-key communications systems available.
TECHNIARTS began in anticipation of the future. Our foresight made us a leading force in a field of constant technological change. Today, we stand alone in our ability to harness that technology and forge it into systems that bring advanced communications capability to corporate, broadcast, and government leaders who need it.
Whether we are developing major television and radio production studios, linking diverse cities with dynamic teleconferencing networks, or simply upgrading conference room facilities. TECHNIARTS remains a singular resource for bringing the future of communications to answer the real and specialized needs of the present.